Once the investigation is finished, evidence will be disclosed to the public to prove he is innocent, Brisbois said.
According to a report on Monday, Reuters said a 21-year-old University of Minnesota student sent a WeChat message to a friend in the middle of night on Aug 31, saying she was forced to have sex with Liu.
The student went to a hospital for a sexual assault forensic test in the afternoon on the same day and wrote she would keep her bed sheets as evidence in a WeChat message, the report said.
The alleged rape happened at around 1 am, Reuters reported citing a police report.
The woman, who described it as a trap, said she was really drunk at a party of about 20 men and four women hosted by Liu on Aug 30, which ended around 9:30 pm as indicated by the dinner receipt, Reuters reported.
Brisbois declined to make comments on the details of the case, but told The Paper's reporter they believe prosecutors are not expected to bring charges against Liu Qiangdong, founder and CEO of the second-largest e-commerce company in China.
As reported by Reuters, the latest evidence revealed to the public includes messages the female student wrote on WeChat, a popular Chinese messaging application.
"I was not willing," the female student wrote to a friend at around 2 am on Aug 31. "Tomorrow I will think of a way to escape," she wrote as she begged the friend not to call the police.
Reuters reviewed the WeChat messages and Wil Florin, one of the woman's lawyers, verified that they came from the woman.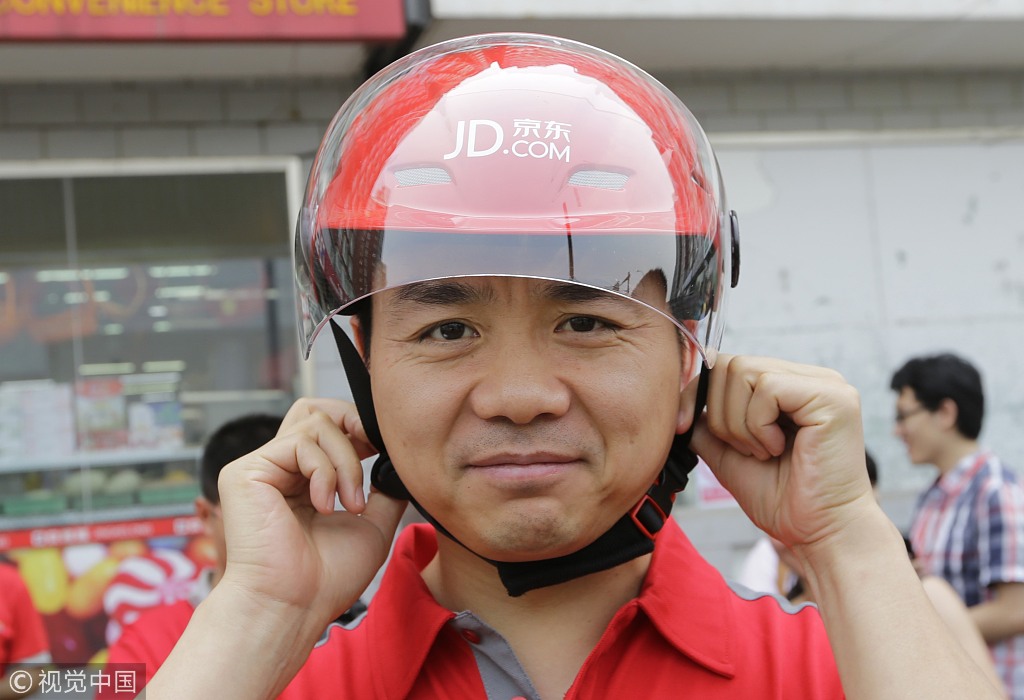 Liu Qiangdong, founder and CEO of JD, delivers goods to promote sales of the company in Beijing on June 18, 2014. [Photo/VCG]
Loretta Chao, a spokewoman for JD, said that when more information becomes available, it will become apparent that the information in this note doesn't tell the full story. She was responding to detailed questions from Reuters on the woman's WeChat message and other findings.
Liu, 45, founder of e-commerce giant JD, was arrested later on Aug 31 in Hennepin county on suspicion of rape. He was released without bail the following afternoon and then went back to China with a pledge to cooperate with Minneapolis police.
The Minneapolis Police Department has completed its initial investigation and turned the case over to local prosecutors, Hennepin County Attorney Mike Freeman announced Thursday on the official website.
The prosecutors will review all of the evidence and make a decision on whether to bring charges against Liu, Freeman said. There is no deadline for making that decision and no further comment on the case will be made by the Hennepin County Attorney's Office until the decision has been made, according to the announcement.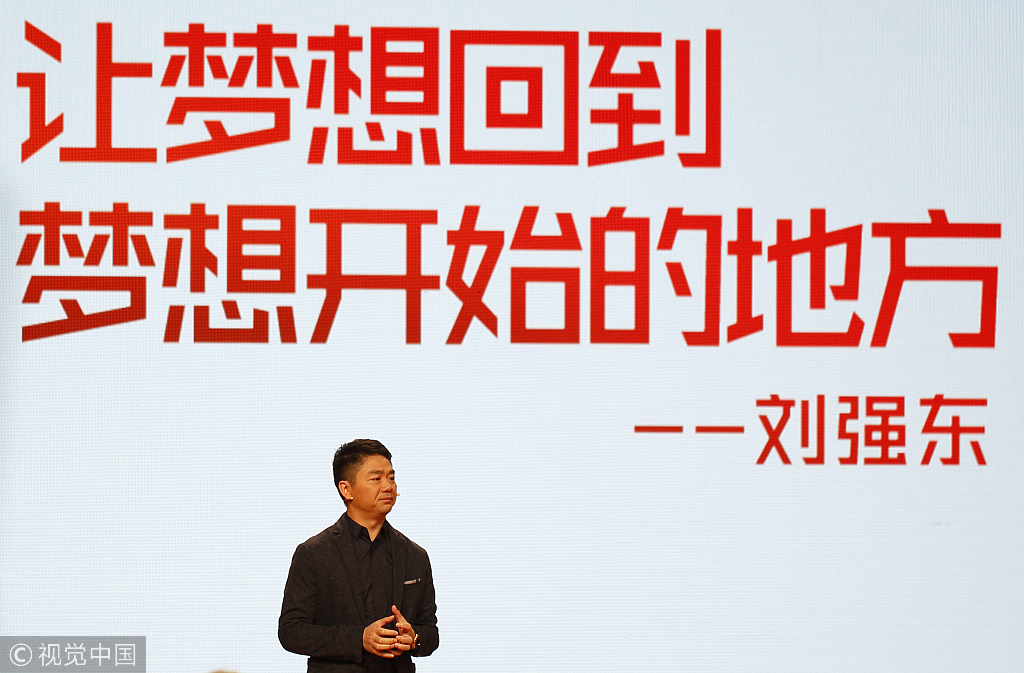 Liu Qiangdong delivers a speech about dreams on a TV show in Beijing, on Jan 15, 2016. [Photo/VCG]
Jill Brisbois, a lawyer for Liu, said Liu maintains his innocence and has cooperated fully with the investigation on the case, which happened in Minneapolis when he was attending a residency from Aug 26 to Sept 1 as an enrolled student with the Carlson School of Management's doctor of business administration China program.
Frin Roebig and Hang & Associates, the law firms representing the woman, said their client had "fully cooperated" with police and was also prepared to assist prosecutors. They added that their legal intentions with regard to Liu and others would be revealed at the appropriate time, Reuters reported citing an email response.
JD is the second-largest e-commerce company in China after Alibaba Group Holding Ltd, and has attracted investors such as Walmart Inc, Google Inc and Tencent Holdings Ltd.
With 15.5 percent of JD's stock, Liu controls nearly 80 percent of the company's voting rights. The company reported its net income amounted to 122.3 billion yuan ($17.8 billion) in the second quarter of 2018, with a 31.2 percent year-on-year increase, while its net profit dropped to 478.1 million yuan, down 51.04 percent compared with the same period last year.
In an online interaction with investors, JD said Liu will continue to lead the company and the case has not affected daily operations of the company, The Paper reported.
Shares of the Chinese e-commerce giant JD were up 1.29 percent to $25.51 on the Nasdaq Stock Market on Thursday, as the case goes on.