The driver of the No 22 bus, a 42-year-old man, quarrelled with a female passenger after she blamed him for missing her stop, according to Chongqing police's news feed on Sina Weibo, China's popular social media platform.
Surveillance footage showed the bus veered across the lanes, hit a car, demolished a section of Yangtze River No 2 bridge's barrier and plunged into the river, where the water is about 70 metres [230 feet] deep. Fifteen people were on board the bus at the time.

Rescue teams, including more than 70 salvage vessels, underwater drones and floating cranes, were sent to the site.
By Thursday, 13 bodies were found and identified, said the police. Two people were missing.
The authorities said they reached their conclusion after studying more than 2,300 hours of surveillance recordings, 220 dashcam video clips, and interviewed the drivers and passengers of 160 vehicles around the site before and after the incident.
Police interviewed 132 other witnesses, including passengers who left the bus before the accident, and bus company employees.
Police divers recovered the bus surveillance camera on Wednesday. Four passengers who got off the bus confirmed that a 48-year-old woman argued with the driver because she had missed her stop. The driver advised her to get off at another stop, but she did not.
Witnesses said the woman realised she had missed her stop and asked to get off. The driver said there were no designated bus stops nearby.
The surveillance recording showed that at 10.03am, five minutes before the accident, the woman stood up from her seat, walked up to driver and began cursing him.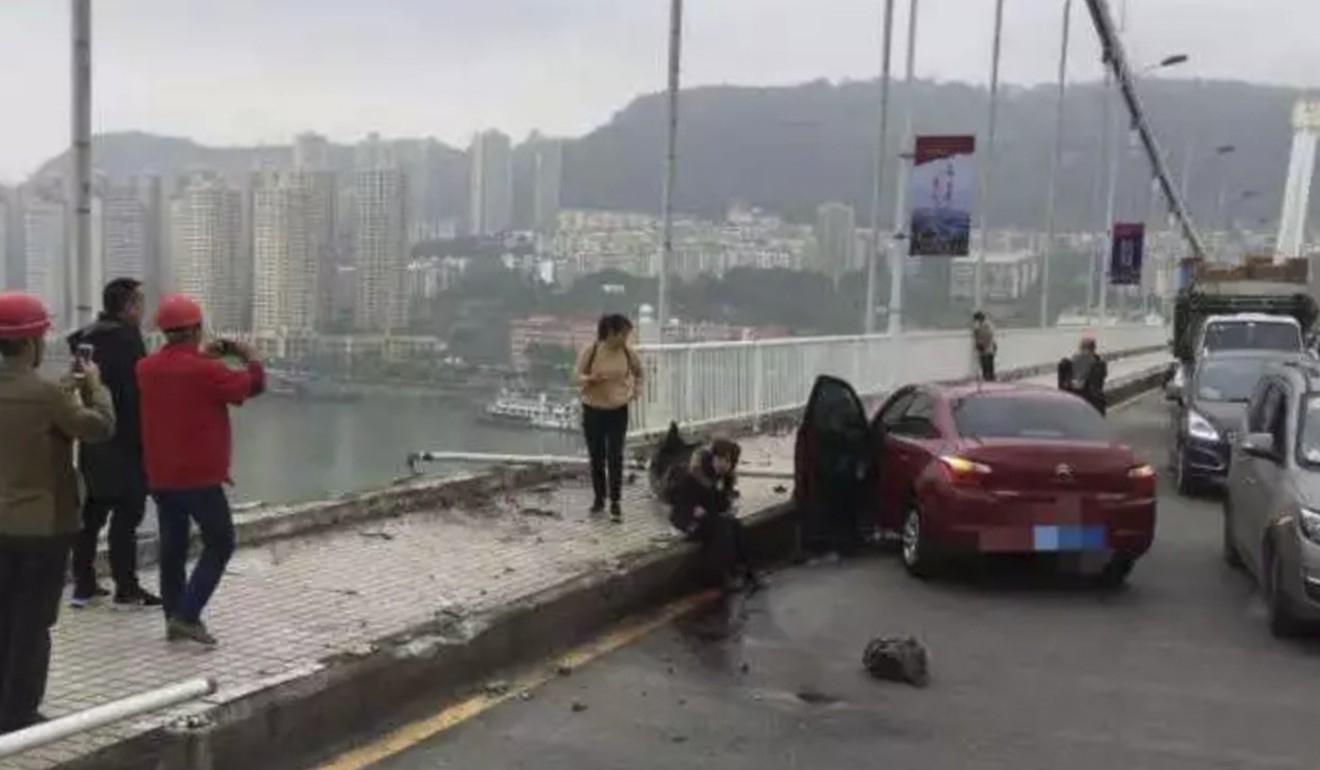 The driver turned his head to face her several times in the argument. At 10.08am, when the bus was on the bridge, the woman hit the driver on the head with her mobile phone. He lashed out at her with his right hand and hit her neck.
The woman then used her mobile phone to strike the driver's shoulder, while the driver used his right hand to stop her attack and restrain her.
The driver, whose left hand was on the steering wheel all the time, used his right hand to turn the bus, taking the vehicle, at a speed of 51kph, into the opposite lane. It collided with a car and plunged into the river.
The recordings clarified the events leading up to the accident and answered speculation on Chinese social media, police said.
Rumours prompted calls to ban female drivers, as the car that the bus hit was driven by a woman.The car driver was detained by police and later released without charge.