'Waria' told to leave their home in Jakarta amid anti-LGBT campaign
ASEAN+ November 18, 2018 14:54
By The Jakarta Post
Asia News Network
3,202 Viewed
Seven transgender people in Sumur Utara, Klender, East Jakarta, have been told by residents to leave a boarding house they are currently staying at. 
"We, kampung Sumur residents, reject the presence of LGBT groups", states a banner put up in front of the boarding house on Saturday. The neighborhood unit (RT) head, who is reportedly a member of the Islam Defenders Front (FPI), was collecting signatures from residents to expel the waria, said Rere Ayu Wulandari, 23, one of the seven people affected, using a local term for transgender people.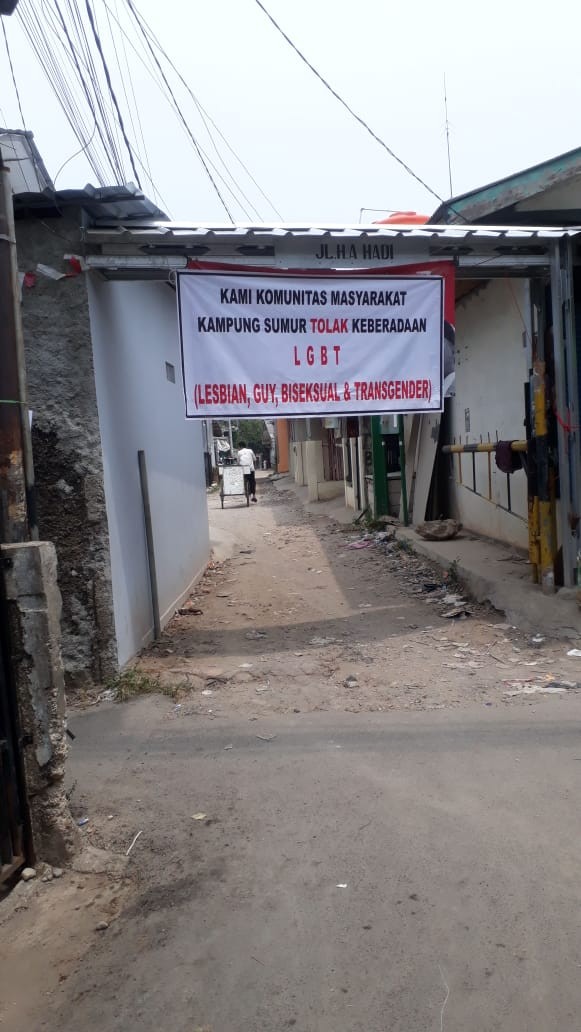 (Courtesy of Rere Ayu Wulandari/-)
Rere said they had been accused of prostitution. The boarding house is home to eight people; the eight room being occupied by a midwife, Rere said, adding that many more transgender people resided in the area.
"We have never broken any rules. We always abide by the regulations set in the neighborhood, including not receiving any guests," Rere told The Jakarta Post on Sunday. "Our landlady defends us, but now she is being called an atheist and disgusting and [blamed for] stirring up social tension."
Rere has stayed in the boarding house for the past five years; some of her friends have lived there for 10 years or longer and have never been threatened until now. "We have not been physically abused so far, but we do not know what will happen," she said.
Yulianus Rettoblaut, a well-known rights activist that leads the Indonesian Waria Communication Forum (FKWI), lamented the situation. She attributed the threats to rising anti-LGBT sentiment in the country particularly ahead of the presidential and legislative elections next year, as anti-LGBT statements have been employed by politicians to get votes.
"Our [state ideology of] Pancasila guarantees equal justice for all, but we all know transgender people always face discrimination," she said. Yuli suggested that Rere and her friends seek assistance from rights groups, such as the Jakarta Legal Aid Institute (LBH Jakarta) or Human Rights Watch (HRW) to make sure they got justice.
HRW researcher Andreas Harsono said the local residents could not trespass onto their private lives, as long as the landlady did not mind their presence.