Canadian PM Justin Trudeau gets some take-out at Jollibee
ASEAN+ November 13, 2017 11:11
4,978 Viewed
Canada's Prime Minister Justin Trudeau caused a bit of a stir when he walked into the Jollibee North Harbour branch, security detail in tow, and ordered some food before proceeding to venue of the 31st Asean Summit in Manila on Sunday.
It wasn't just a quick visit for Trudeau as he spent time chatting with some customers and restaurant staff and posing for photographs.
Most of the world leaders attending the summit arrived on Sunday, except for Cambodian Prime Minister Hun Sen and Myanmar State Counsellor Aung San Suu Kyi, who arrived a day before. /atm
Canadian Prime Minister Justin Trudea walks out a Jollibee store on Sunday, Nov. 12, 2017. (Photo by TED ALJIBE / AFP)
Here are some more photos of Trudeau's visit at Jollibee North Harbour, all posted in the Jollibee Facebook account: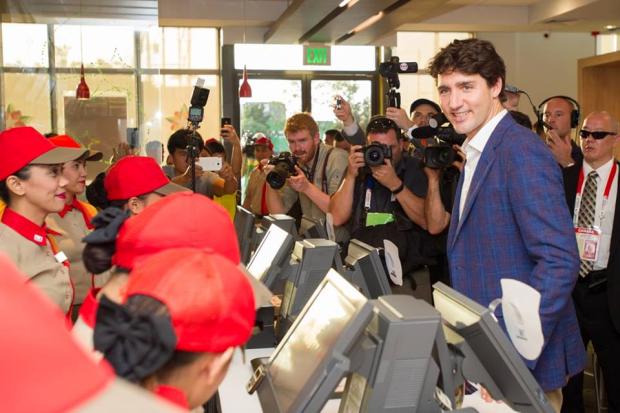 Media photographers had a field day documenting Trudeau's visit at Jollibee North Harbour.
Trudeau chats with some customers.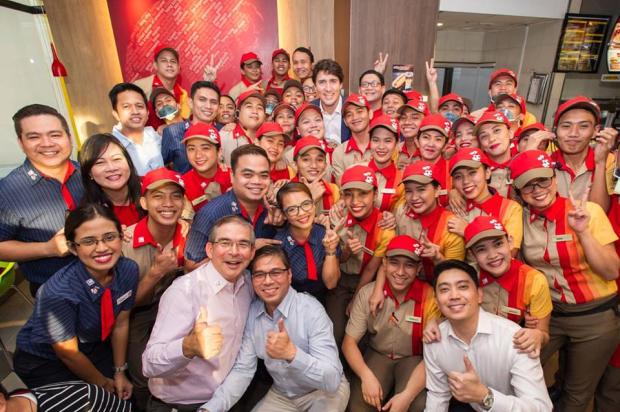 The staff, of course, won't pass up the opportunity for a group photo with the Canadian leader.
Trudeau gets a little token of appreciation from the staff.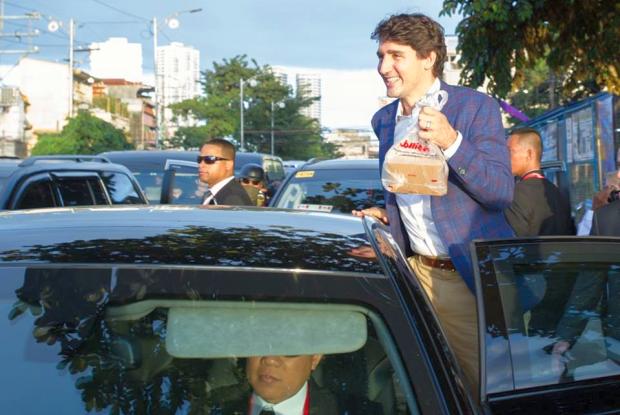 He even got some take-out.